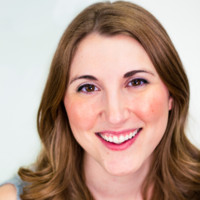 We regretfully announce that Rachel Maki left her position as Associate Artistic Director in mid-June. Before leaving, MCC staff and singers from Milwaukee Youth Chorale, Voices of Eterna, Resident Choirs, Lake Country and North Lake Choirs had an opportunity to celebrate her aspirations with ice cream at All Saints Cathedral.
We wish Rachel the best both professionally and personally as she explores other opportunities. While we will miss the day-to-day interactions with Rachel – she's been an indispensable part of our team – we know she will continue to do well and achieve major milestones.
We all extend our best wishes to Rachel's future endeavors.