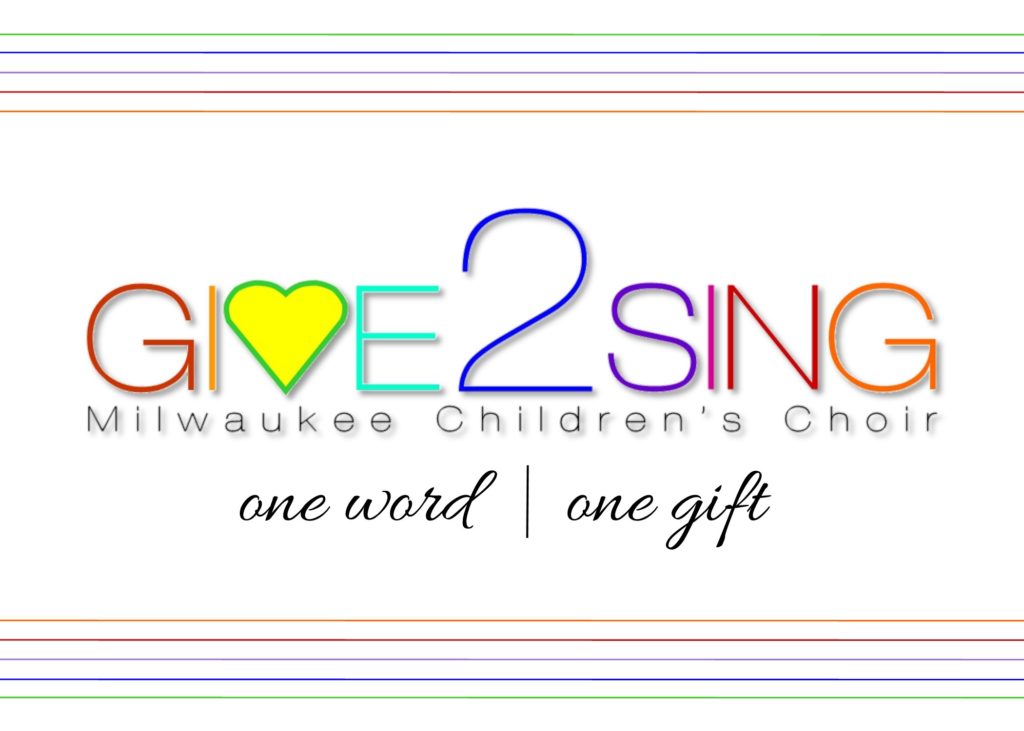 We were thrilled to bring you dozens of 'one words' that describe the meaningful experiences individuals had with us at MCC.
These words are important. It's an opportunity to communicate hope, encouragement, inspiration and motivation. More importantly, the words supported our Give2Sing Campaign. After all, one powerful word, maybe your word, can turn into on gift to MCC.
Give2Sing ended June 7, 2019, and with your help we raised $21,000 in just three weeks. We are now one step closer to making a difference for youth in the performing arts through song. Thank you for your support of our singers and programs. It is truly a testament to what we can achieve if we all work together.
While Give2Sing is over, you can still donate. Contributions to our Annual Fund are on-going and are an amazing source of support, strengthening student scholarships, providing sheet music and learning materials, and encouraging collaborative efforts with community organizations, to name a few. Your gift makes our progress possible.
If you haven't supported MCC during Give2Sing, please take a moment today and give.
---
Give2Sing Raffle Winners Announced!
We also want to congratulate our Give2Sing raffle winners. They are:
Cari Ortega, winner of A Legacy of Song concert raffle basket.
Julie Rowley, winner of 2019-2020 season concert pass for two.
Simon Provan, winner of 50% off tuition for one child during the 2019-2020 season.