Milwaukee Children's Choir
Milwaukee Children's Choir provides exceptional choral music education and performance experiences that foster creativity, personal expression and social growth.
Our 2022-2023 season is closed, but you can express your interest in joining us for our 30th Anniversary Season starting January 2024!
Express Interest in MCC's 2024 Semester 2 in January!
Registration for our 30th Anniversary Season Semester 2 is Open! 
Fill out the Express Interest Form above to learn more on how to join us in January 2024!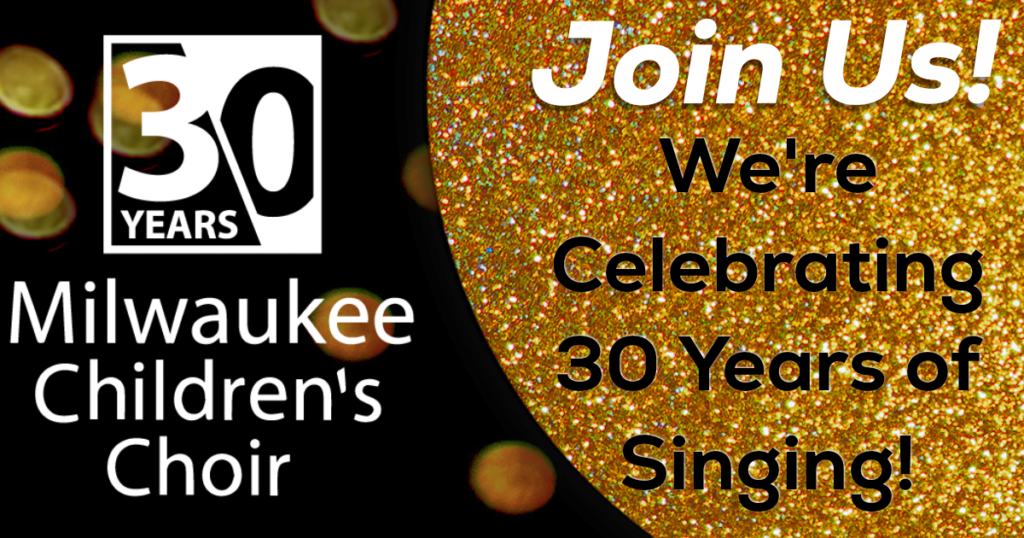 Help Us Celebrate!
The Milwaukee Children's Choir is proud to serve the children of the Greater Milwaukee Area!  Will you join our efforts and support us for our 30 for 30 Donation Drive?
30 for 30 is giving $30 dollars a month for our 30th Anniversary!
Please consider donating monthly today to help Milwaukee Children's Choir and our singers.  Thank you!
Such a lovely tone and so well poised!
. . . a superbly blended, pure sound from the Milwaukee Children's Choir.