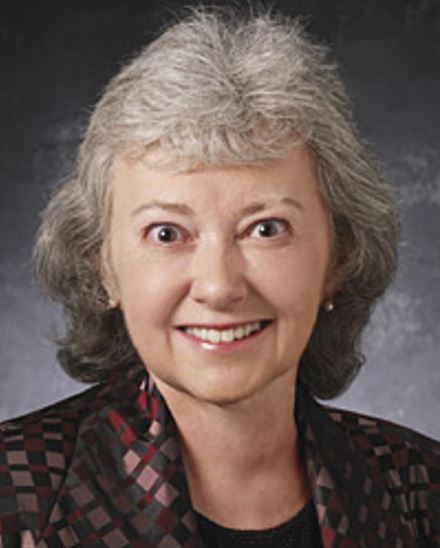 Emily Crocker
Founder and Music Director Emeritus
See Bio

Emily Crocker earned the Master of Arts in Music Theory from Texas Woman's University and the Bachelor of Music Education from University of North Texas. Further studies have included Conducting and Voice-Building at Westminster Choir College and Kodaly Techniques at Sam Houston State University.

Ms. Crocker taught public school music at all levels for 15 years in Texas. In1989, she joined the music publishing industry and served as Vice President of Choral Publications for Hal Leonard Corporation in Milwaukee. She founded the Milwaukee Children's Choir in 1994 and served as artistic director until 2009. Under her leadership the choir grew from 35 members to over 400 and received acclaim for performances with the Milwaukee Symphony Orchestra, the Milwaukee Chamber Orchestra, the Milwaukee Youth Symphony Orchestra, the American Choral Directors Association, Present Music, an MENC national convention and at international festivals around the world. She is a nationally recognized expert in children's and youth choirs and maintains an active guest conducting schedule.

Ms. Crocker's compositions have been performed across the globe. She has received ASCAP awards for concert music since 1986. She is well known for her work in developing choral instructional materials and is an author of Experiencing Choral Music, a choral textbook series for grades 6–12 published by McGraw-Hill/Glencoe, and Essential Elements for Choir, a choral textbook series for grades 6–12 published by Hal Leonard.

The Civic Music Association of Milwaukee awarded her the Excellence in Youth Music award in 2002 and, in 2009, the Distinguished Citizen Award—Professional in the Arts. She has been named a Distinguished Alumna by the Texas Woman's University Department of Music and an Honored Alumnus by the College of Music of the University of North Texas.

She maintains membership in the American Choral Directors Association (Life Member), Wisconsin Choral Directors Association, Music Educators National Conference, ASCAP, Chorus America, ΣΑΙ music fraternity, (Iota Omega)—Member Laureate, ΠΚΛ national music honor society.





Rachel Maki, MM
Artistic Director
Conductor, Lyric Chorale
See Bio
Rachel Maki has educated students of all levels throughout Michigan, New Jersey, and Wisconsin in both schools and after school choral organizations. As an advocate of music education, Rachel led a Wisconsin school to receive the 2014 GRAMMY Select Schools Enterprise Award, an award given to high schools music programs that are retaining their music programs among continued budgetary limitations. In the Milwaukee area, she is the music educator at St. John Vianney Catholic School in Brookfield, WI and was a selection leader for Bel Canto Chorus in 2019-2020, voted best Choral group in 2019 from the Shepherd's Best Of Milwaukee.
Ms. Maki served as the Associate Artistic Director of Milwaukee Children's Choir for three years and conducted the Lyric Choral for the ending of the 2020 season. Rachel is thrilled to be leading the artistic vision as our Artistic Director in the 20-21 season. She is very excited to continue making music with our singers at MCC and at her school in Brookfield.
A native of the Upper Peninsula of Michigan, Ms. Maki has performed with many notable groups including the Philadelphia Orchestra, New York Philharmonic, New Jersey Symphony, and Vienna Philharmonic while under the direction of internationally renowned conductors Yannick Nézet-Séguin, Daniele Gatti, Jacques Lacombe, Alan Gilbert, and Vladimir Jurowski. While at Westminster Choir College, Ms. Maki twice travelled to Oxford, England as a member of the GRAMMY nominated Westminster Williamson Voices where the choir performed as artists in residents for the Oxford Choral Institute. She has also performed with Arturo O'Farrill and the Afro Latin Jazz Orchestra at New York's City's Apollo Theater, for the visitation of the Archbishop of Loreto at St. John's Church, Orange, NJ, and Julian Darius Revie's Mass of the Divine Shepherd at New York City's Carnegie Hall.
Rachel Maki holds a Bachelor of Music Education from Northern Michigan University, Marquette, Michigan and a Master of Music in Music Education from Westminster Choir College in Princeton, New Jersey. While at Westminster Choir College, she studied conducting with Dr. James Jordan and voice with Robin Leigh Massie.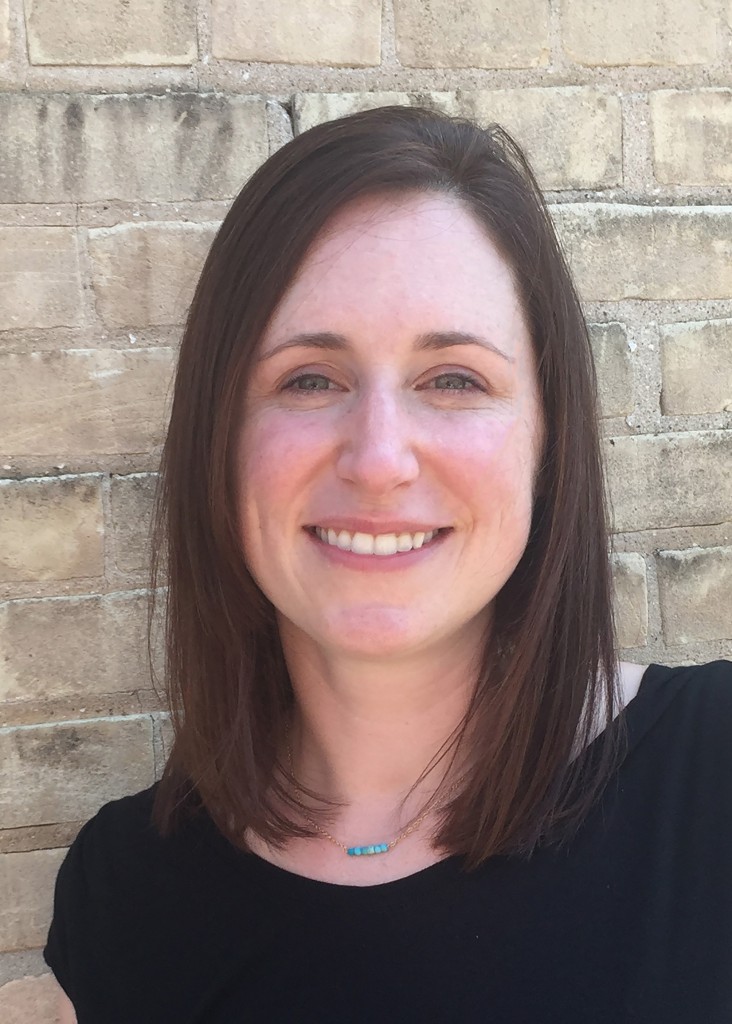 Corynn Nordstrom, MME
Associate Music Director
Conductor, Introductory Choirs
See Bio
Corynn Nordstrum received the Bachelor of Music in clarinet performance and music education from the University of Michigan. She also obtained the Master of Music Education from the same institution with a focus on curriculum and choral directing for young voices.
Ms. Nordstrum is a National Board Certified Teacher and has been teaching young children for 14 years. She currently teaches Kindergarten through 2nd grade general music for the School District of Menomonee Falls. She is Level 1 certified in Music Learning Theory and Kodaly.
In 2009, she received the Michigan Music Educators Association Hilda Humphreys Award for service to music education early in her career. Ms. Nordstrum is currently the Early Childhood Chair for the Wisconsin Music Educators Association and writer for the Wisconsin School Musician magazine.
Kaila Bingen, MM
Associate Music Director
Conductor, Preparatory Choirs
See Bio
Kaila is a vocalist, violinist, music teacher, and director living in Kenosha, Wisconsin. She is a double alumnus of Carthage College, first receiving her Bachelor of Arts in Music Education and then receiving her Master of Music in Music Theatre Vocal Pedagogy.
Kaila taught middle school choir in West Bend, and also taught beginning orchestra during her first year of teaching and during the summers. Kaila works as a clinician and adjudicator throughout Southeast Wisconsin. She has studied at the Kodály Institute of Vocal Pedagogy in Kecskemét, Hungary, and her self-designed curriculum has been published on the Wisconsin Music Educators Association website.
In addition to her passion for education, Kaila is very involved in theatre. She has music directed and composed for theater companies throughout Southeastern Wisconsin, co-founded the West Bend Theatre Company and the Kenosha Opera Festival, and she has served on several theatre company boards.
Kaila has also performed on stage and in the pit orchestras of numerous productions in the past several years, including being the violinist for a new musical performed at the Chicago Musical Theater Festival and the New York Musical Theater Festival (off-Broadway). Kaila and her husband, Rick, are particularly fond of seeing and acting in Shakespeare plays, and their favorite annual tradition is to attend the Stratford Festival in Ontario, Canada.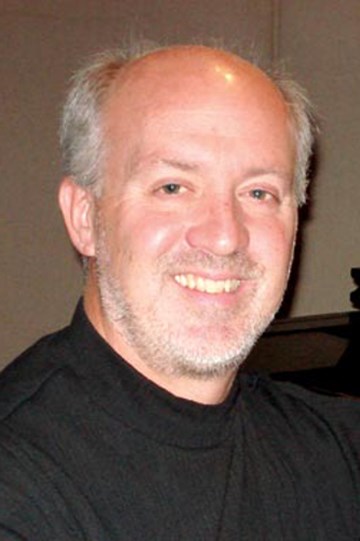 Scott Foss
Associate Music Director
Conductor, Bass Chorale (Milwaukee Youth Chorale)
See Bio
Scott Foss obtained the degree of Music Education with an emphasis in choral conducting from the University of Wisconsin in Madison where he directed the Wisconsin Alumni Association Choir and the University of Wisconsin Theatre Department. As Musical Director he trained singers, prepared orchestras and conducted countless performances.
Mr. Foss has been a choral editor and champion of America's young composers throughout his distinguished career. After serving as Choral Music Manager at Ward Brodt Music Company then Editor of Roger Dean/Lorenz Publishing he became Classical and Concert Choral Editor of Hal Leonard Publishing in 2012. The Hal Leonard Publishing Corporation owns the publishing rights of such world-renowned composers as Leonard Bernstein, Bela Bartok, Aaron Copland, Charles Ives. He works with contributing editors such as G. Schirmer, Dale Warland, Craig Hella Johnson, Andrea Ramsey, Rollo Dilworth and many more.
Scott Foss has for more than a decade conducted the Wisconsin Chamber Orchestra and Chorus in its annual performance of Handel's Messiah at the Overture Center in Madison. He has directed more than forty musical theatre productions ranging from full Equity Theatre productions to UW-Madison productions and community theatre at all levels. Simultaneously, Mr. Foss served as Director of Music at Madison First United Methodist Church, directing its Chancel and Chamber Choir, Brass Choir, Handbell Choir, and Youth Choirs. Mr. Foss has served as Repertoire and Standards Chairman for Sacred Music for the Wisconsin Choral Directors Association. He has been clinician at numerous state ACDA conventions around the country while also leading countless All-Conference, All City and Festival Choirs around the Midwest. His masterworks include Gloria, John Rutter; Requiem, John Rutter; African Sanctus, Fanshawe; Elijah, Mendelssohn; Creation, Haydn; Mass, Bernstein; Aids Quilt Songbook, Bernstein; Sacred Concerts cycle, Duke Ellington and To Hope, Dave Brubeck.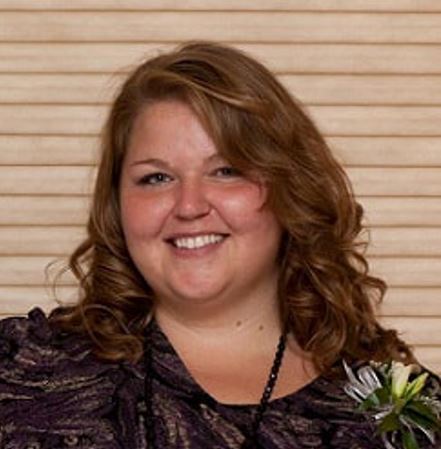 Catherine Fettig
Staff Accompanist
Preparatory Choirs
See Bio
Catherine Fettig is native of Fort Atkinson, WI, where she served as high school choral accompanist and theater manager. Ms. Fettig now serves in the music ministry at Lakewood Baptist Church here in Milwaukee. She holds a Bachelor of Music in piano performance from Maranatha Baptist University and a Master of Music from Bob Jones University.
Brendan Fox, MM
Staff Accompanist
​Lyric Chorale
See Bio
Brendan Fox is a pianist and composer from Wilton, CT. He received a Bachelor of Music in Composition and in Piano Performance from Wheaton College (IL) and a Master of Music in Composition from Ithaca College. In Milwaukee he has performed with groups including Camerata Milwaukee, DIY Chamber Music, Festival City Symphony, and Milwaukee Chamber Choir. His compositions have been played by the Milwaukee Philharmonic and Tontine Ensemble. Brendan currently works as a classical music editor at Hal Leonard. He occasionally writes classical music reviews for Urban Milwaukee. A frequent side project has been a lecture-recital of Charles Ives's Concord Sonata, which he has performed in cities including New York, Chicago, Toronto, and Milwaukee.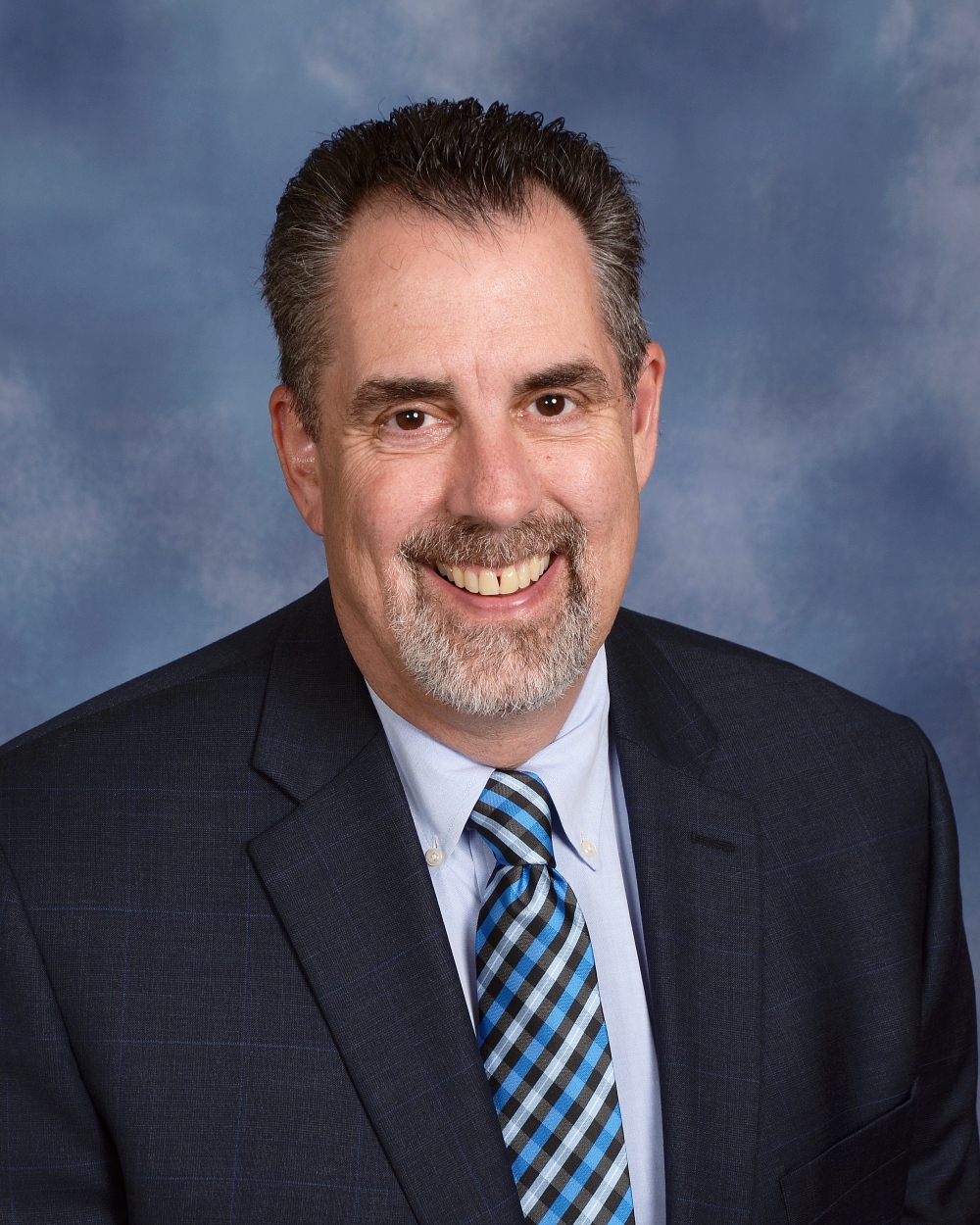 Bill Busch

General Manager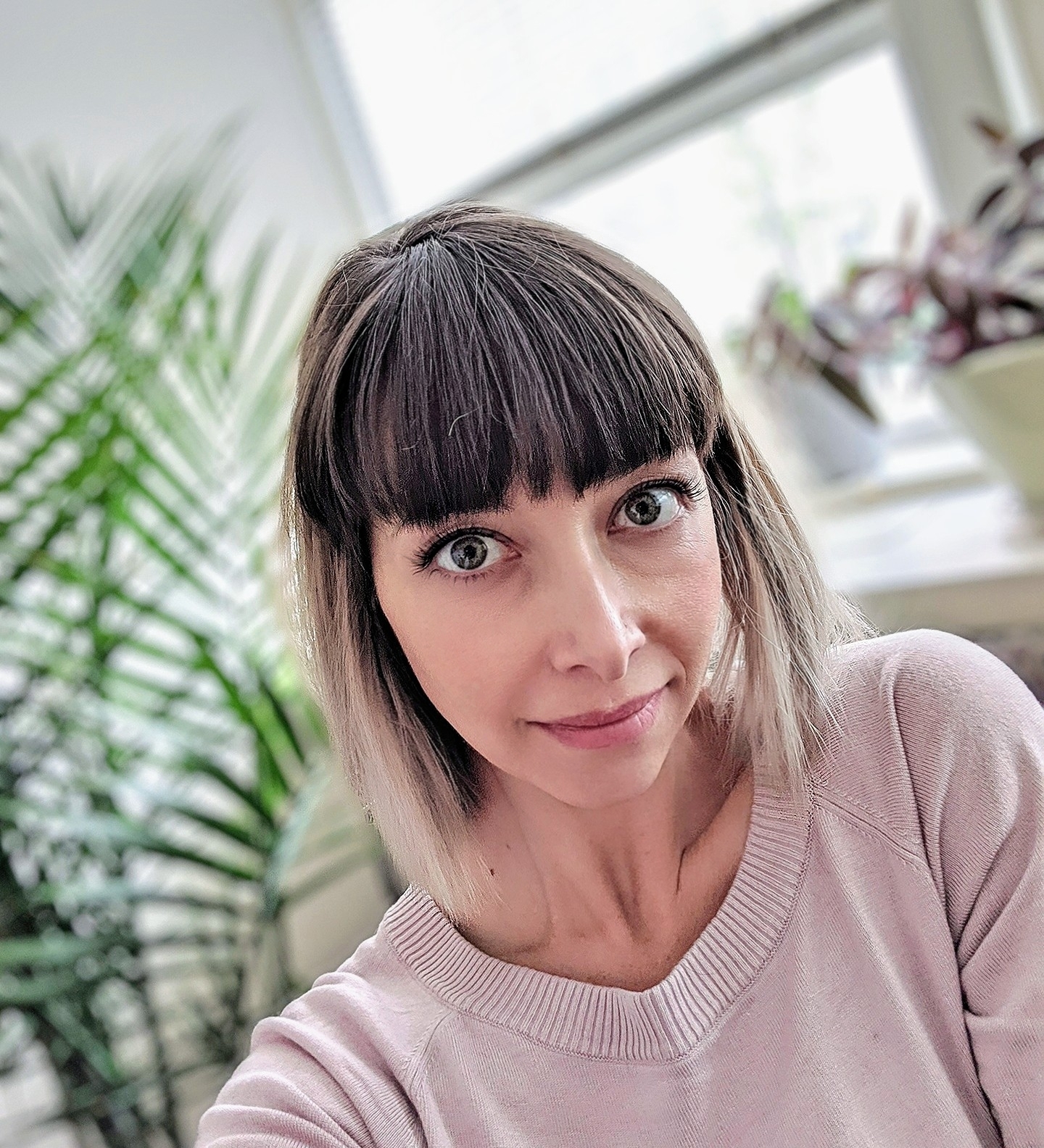 Tasha Sorenson

Director of Development