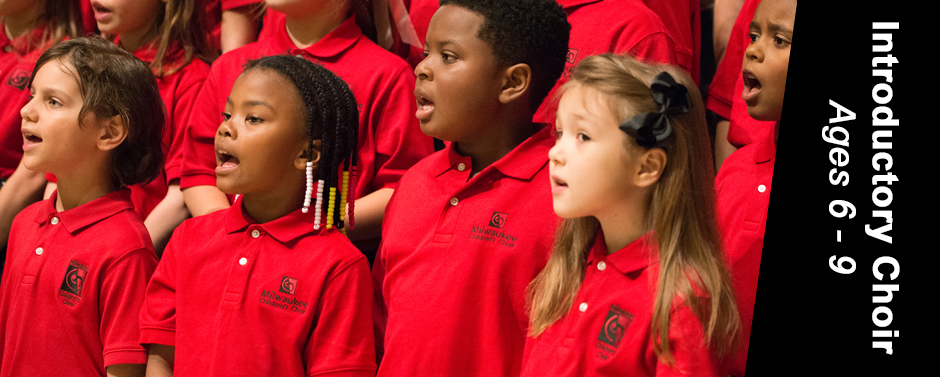 Grades 1-3/Ages 6 -9

Rehearsal Site and Time:
Tuesdays 6:00-7:00 PM Milwaukee Youth Arts Center
Introductory Choir builds upon basic music skills to create a fun and rewarding choral experience and performances for children ages 6-9 years. The curriculum teaches a love for singing while developing strong aural skills, singing techniques and performance etiquette. During the hour-long rehearsal singers learn music theory, and develop their musical knowledge on paper and through singing. The Introductory Choir performs in at least three annual concerts and sometimes have other opportunities to perform in the community throughout the year.