Meet New Board of Director, Elizabeth Dannecker
Elle's time with the Choir developed her passion for singing and inspired her to seek a career where she can share that passion with a younger generation. After graduating from St. Norbert's College with a degree in Music and Music Teacher Education, she returned to Milwaukee where she currently teaches music education at an MPS school. Elle helps young people promote and celebrate what they love most about themselves through music education. Her ongoing goal is to incorporate traditional songs and the history behind them in music at every age and grade level.
In March 2020,  she took one more step in helping youth find their passion for singing by joining the MCC's Board of Directors.
Elizabeth Dannecker, known as Elle by her friends and family, joined the Milwaukee Children's Choir in 2013 when she was in high school. One of her most memorable experiences with the Choir was getting a chance to work with Anton Armstrong, Conductor of the St. Olaf Choir and the Harry R. and Thora H. Tosdal Professor of Music at St. Olaf College of Northfield, Minnesota. Mr. Anton conducted MCC choirsters during a workshop, working through some of the pieces the singers were undertaking, including the Lacrimosa from Mozart's Requiem.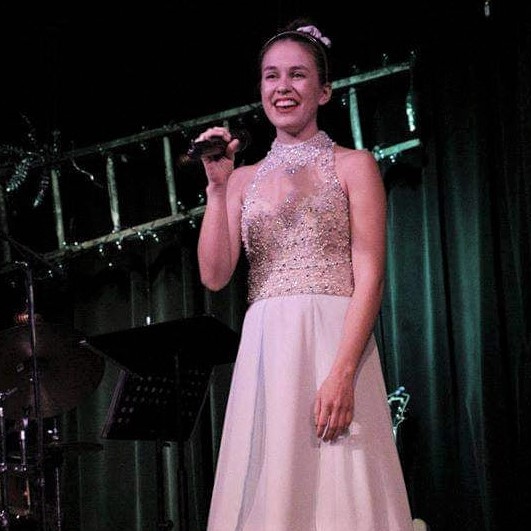 With her history as an MCC alumnae and background in music education, Elle brings special expertise that assists in achieving MCC's mission. One of Elle's current projects includes connecting with fellow music teachers in MPS to help promote MCC and our choirs. "I look forward to working with my colleagues to try and get more of our Milwaukee students participating in MCC in the future," said Elle.
Beyond supporting the MCC in her spare time, Elle enjoys running in both marathons and half-marathons, and is a middle-school cross country coach. She is also a violinist and avid reader. This year Elle is proud to say that she has read 207 books so far! That's just short of a book a day. Outside of running, reading and playing the violin, she enjoys singing with Chant Claire, an auditioned community choir right here in Milwaukee.