The MCC's Artistic Staff is dedicated to creating the most exciting and enriching educational experience possible for choristers, while helping them discover their passion for singing and appreciation for the performing arts. With the lack of musical opportunities both in and out of the classroom during the pandemic, the MCC is committed to keeping singing a prevalent part of our youth's lives. Even during the summer.
To help accomplish this, the MCC hosted two, one-day summer camps for children in grades 1-12. Held at Hart Park in Wauwatosa in June, children advanced their music learning, vocal technique, and sightreading.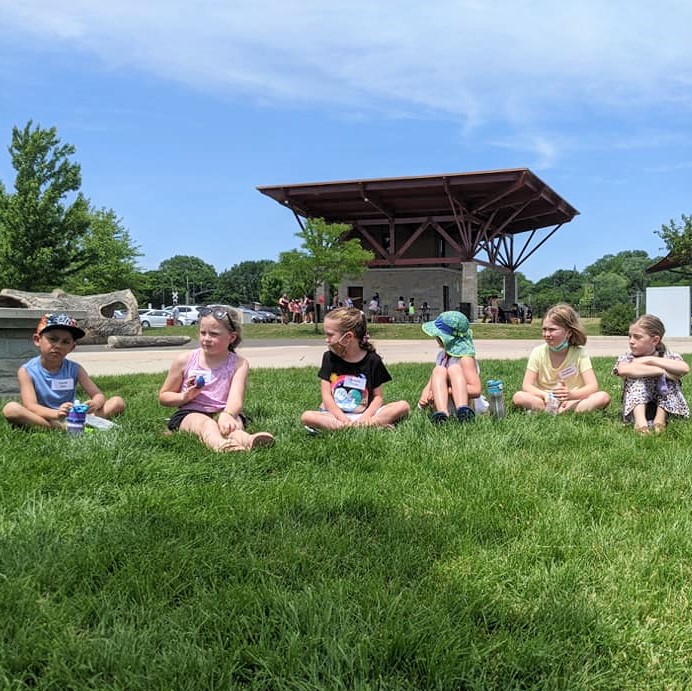 The camps enabled children to expand their musical horizons, while challenging youth at their personal levels. Turn out for the camps was impressive, with more than 70 youth in attendance. Nearly 60% of those participants being new to the Choir.
We also collaborated with Journey House on a new program called Music Unites. With Music Unites, we are excited to bring youth together to learn and sing amazing music that celebrates diversity and beauty from around the world. Held at Jackson Park over two weeks in July, children from Journey House learned about and sang music from Central America. Movement was also 
incorporated into singing, as kids learned various cultural dances. The Music Unites program is possible thanks to the generous support of the Bader Philanthropies. Funding provided Journey House children the opportunity to participate at no cost.
What a successful summer! We've heard so many amazing stories from participants following the experiences. Kids talked about the musical games played, the new skills they learned, and the experience of singing together again. When asked if they would be interested in coming back next year, we received a chorus of enthusiastic yeses!