The MCC is thrilled to introduce our newest members of the Board of Directors Jameelah Shareef and Oliver Johnson. That now brings the number of board members to 12. Read a little about Jameelah and Oliver, then meet them in person at our next concert!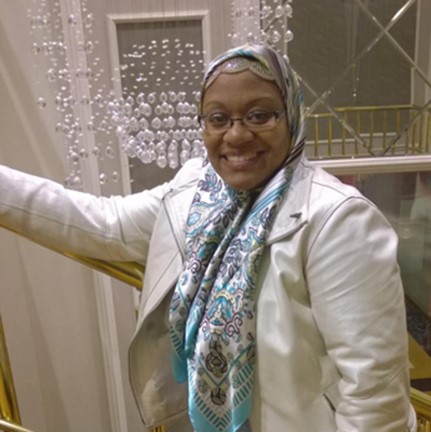 Jameelah Shareef is a Wisconsin native. Born and raised in the city of Milwaukee, she spent many days during her childhood learning about the importance of community, business development, education, arts, and recreation. Because of her passion, Jameelah attended Milwaukee High School of the Arts and graduated in 1992. She went on to study performing arts at the University of Wisconsin-Milwaukee. Additionally, she was interested in teaching which eventually led her to earn a Bachelor of Science in Elementary Education. Later she returned to the university to acquire a Masters in Nonprofit Management & Leadership.
Jameelah has dedicated more than 20 years teaching and supervising in elementary and middle schools in the Milwaukee area, Massachusetts, and abroad. In 2003, she was named "Teacher of the Year" at Salam School where she taught for five years. In 2005 she worked as a Lead-teacher/Administrator for the K-2 students and staff at Jared C. Bruce Academy. From 2008-2012, Jameelah served as the Board President of Centers for Accelerated Learning & Creativity, Inc. (CALC); a grassroots nonprofit educational organization she founded to support youth's creative and intellectual growth. In 2013, Jameelah traveled to Kurdistan (Northern Iraq) to work as an English teacher and help post-war stricken children learn English as a second language. During her second year at Soran International School, she was promoted to English Leader/Head of Department. The following year, Jameelah returned to the Unites States to further her career in administration. This time, working as an Academic Quality Controller and Principal for five years.
In the summer of 2021, Jameelah returned to her hometown and now resides in Whitefish Bay, WI with her family. She continues her work in education by providing online instruction for children and adults nationwide. Her most recent appointment was a part-time faculty and instructor of English at Milwaukee Area Technical College.
Jameelah is thrilled to have the opportunity to work with the Milwaukee Children's Choir. The art of singing, writing, and performing has always been a special part of her life. So, it was only natural for her to be attracted to the wonderfully talented and hard-working efforts executed by the MCC. She is thrilled to have an opportunity to serve as one of the newest board members and looks forward to helping the MCC in its continued path to creativity and excellence.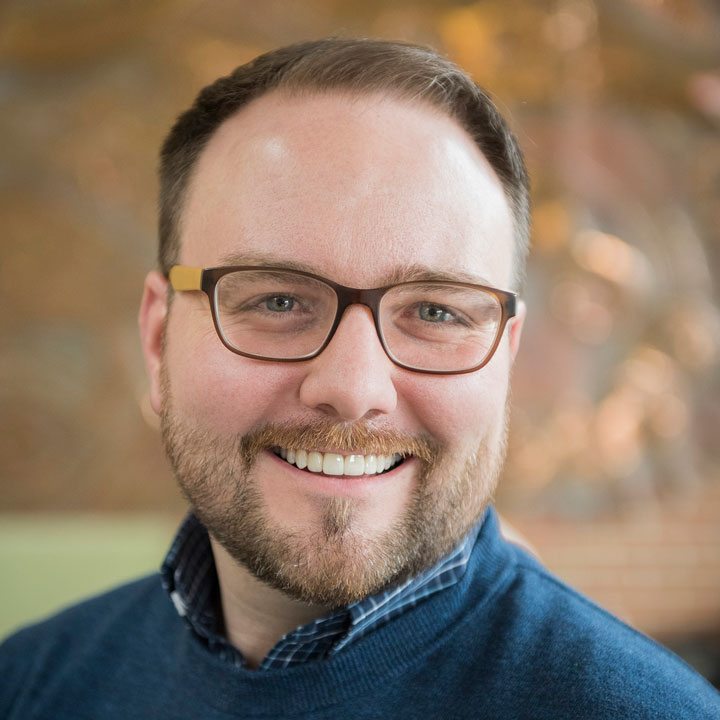 Oliver Johnson is a marketing and engagement professional who specializes in the arts and education. As marketing and creative specialist at the University of Wisconsin-Parkside, Oliver develops and executes recruitment and retention marketing plans for the College of Arts and Humanities—which includes music, theatre, communication, and art programs—as well as several community-focused campus divisions, such as professional and continuing education, employer relations, community and business engagement, and The Rita performance and visual arts venues.
For six years, Oliver served as board president and marketing chair for Lakeside Players, Inc., the nonprofit arts organization that owns and operates the historic Rhode Center for the Arts in downtown Kenosha. With the support of a talented and committed team of volunteers, Oliver led the development and execution of the organization's strategic plan, created its first comprehensive branding style guide, and modernized marketing tactics and box office operations. Oliver has directed performers of all ages in productions ranging from Disney's The Lion King Jr. to Hair: The American Tribal Love-Rock Musical to Rudolph the P*ssed-Off Reindeer.
Oliver is a self-described volunteer junkie, and he is thrilled that his passion to serve both the nonprofit and creative communities brought him to the Milwaukee Children's Choir through a networking event hosted by the Young Nonprofit Professionals Network of Milwaukee, of which he is a proud member. He looks forward to assisting the MCC's marketing and recruitment efforts and helping to build capacity so that an increasingly diverse body of choristers and families can benefit from the transformative power of music education. He is equally excited to get to know the MCC professional and artistic staff, volunteers, and supporters like you.