Milwaukee Youth Chorale
Grades 9-12 / Ages 13-18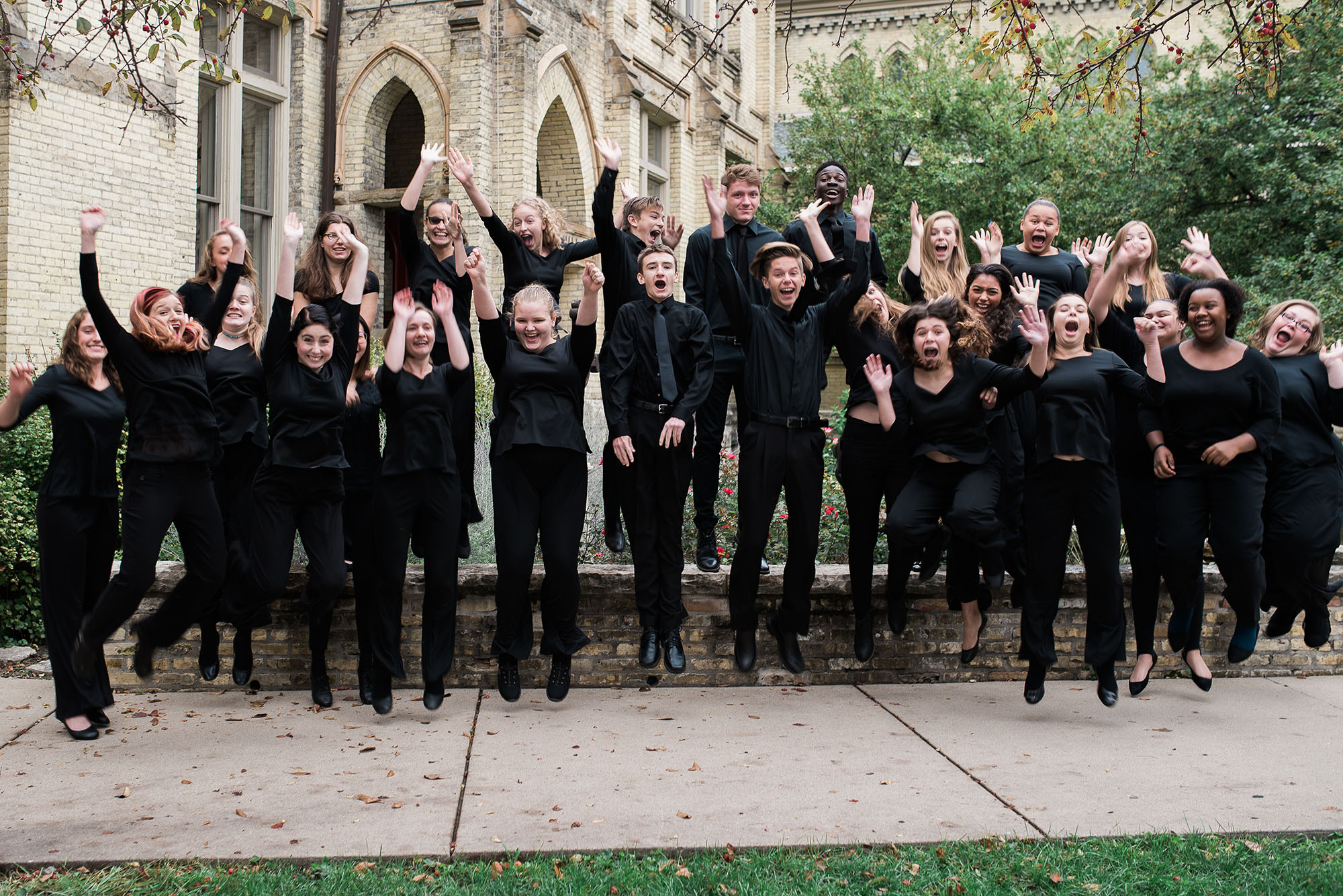 Rehearsal Site and Time:
Tuesdays: Milwaukee Youth Arts Center

         Milwaukee Youth Chorale Treble Voices:
Semester 1: 6-8pm  Semester 2: 7:15-8:45
Milwaukee Youth Chorale Bass Chorale: Semester 2 TBD
Milwaukee Youth Chorale is a mixed-voice choir for teen girls grades 9-12 and teen boys in grades 8-12 with changed and unchanged voices. The Milwaukee Youth Chorale performs combined (SATB) and separately as the Treble Chorale (SSA) and the Bass Chorale (TB). Milwaukee Youth Chorale rehearses once a week and performs regularly during the academic year, including collaborative performances with Milwaukee Ballet, Milwaukee Symphony Orchestra, Wisconsin Philharmonic, Bel Canto Chorus and many others. In addition to weekly rehearsals, Milwaukee Youth Chorale meets for day-long workshops on various Saturdays or Sundays throughout the season and tours annually.