The outpouring of support from over 100 donors is absolutely heartwarming. Thank you for bringing us one step closer to achieving our mission of providing exceptional choral music education and performance experiences for Milwaukee youth.
Missed your opportunity to donate during Give2Sing? That's okay. You can give any time of the year to make an impact on our singers. Just click here: DONATE
A choir isn't about just one singer, it's about the group; working as a team where everyone is equal and connected. For that reason, this year's Give2Sing Campaign isn't featuring one or two MCC choristers. Instead, all 92 are being highlighted. Afterall, our choristers are the 92 Faces of our future.
From the beginning, the MCC has always lived by the mantra that every child has a song in their heart. The music our choristers sing brings out their hearts and souls in perfect harmony, which is the kind of emblem we need in today's world. This is especially evident in our Introductory Choir, who are aged 6 – 9.
"I like performing because I get to brighten someone's day with singing.
I also like to be with all my friends."
-Evalyn, Introductory Choir
"The Milwaukee Children's Choir is fun and I learn a lot. I have really improved my pitch and the games are fun. I just love it all so much."
-Ellie, Introductory Choir
It is incredible to see the breadth of growth our choristers experience through their time with us – particularly in their formative years as part of our Preparatory Choir, ages 8 – 12.
"My favorite thing about the Milwaukee Children's Choir
is how inclusive and supportive it is. My favorite day is Tuesday
because that's the day we have choir."
-Elsa, Preparatory Choir
"Concerts are the best. I love seeing all the happy faces. It's also
fun to use my voice and be heard!"
-Cadence, Preparatory Choir
The maturity of the Lyric Chorale and Milwaukee Youth Chorale (MYC) singers, ages 11 – 18, is just exceptional. You can see their experience with music in both performances and rehearsals. 
"Singing is a way for me to express myself. When I am singing,
I am part of the music, and the music is a part of me. The harmonies
and cords just, make me feel happy in my own little world."
-Elsie, Lyric Chorale
"I like being able to do something I love with other people my age
that share that passion. I look forward to getting to sing as a group
every week and always look forward to rehearsal."
-Macy, MYC
"I like that we learn beautiful songs and bond together
through them. Everyone in my choir is understanding and we all
accept each other like a loving family does. We want to bring that
same joy to our neighbors and have them join our vocal family."
-Carolina, Lyric Chorale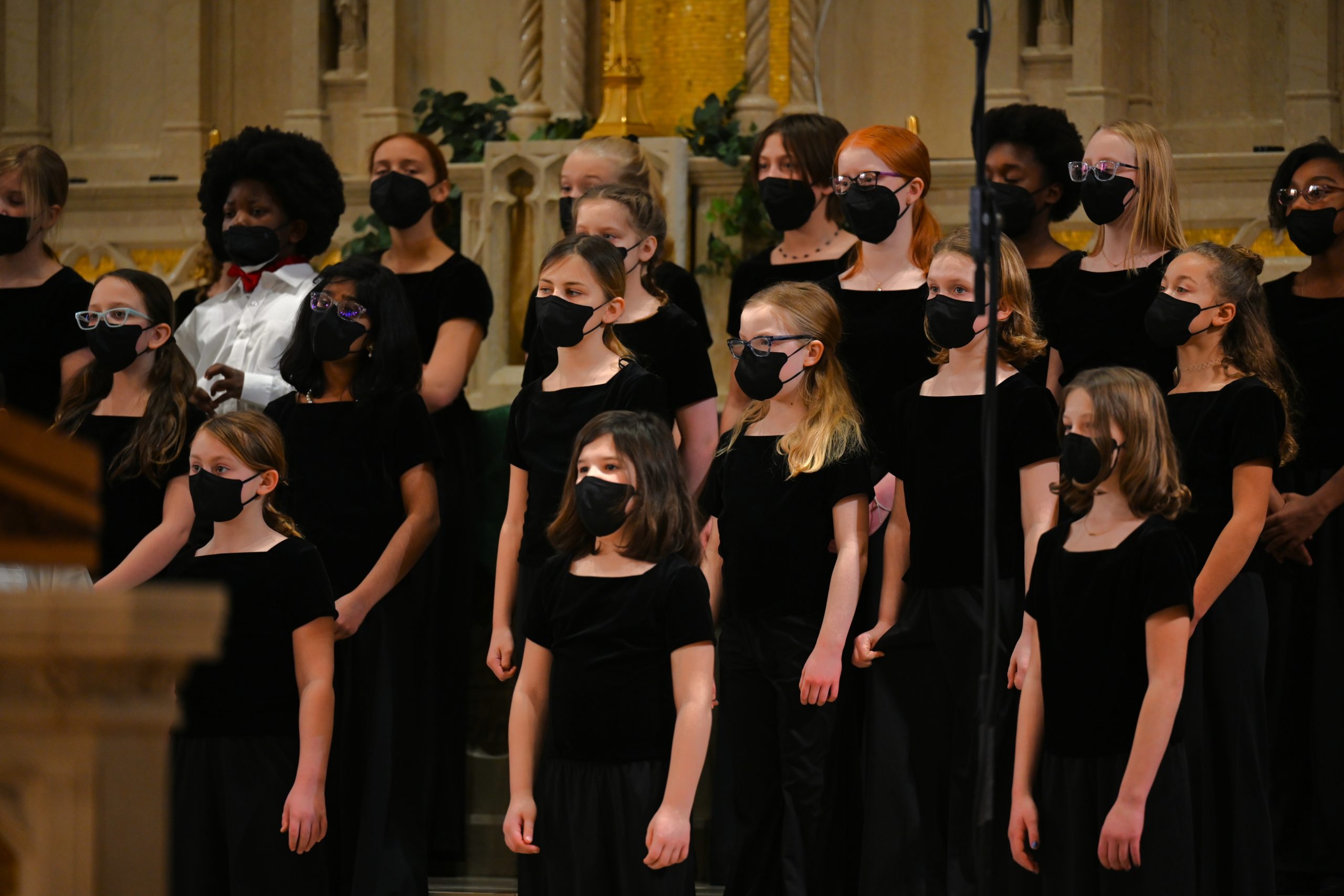 Great things happen when you find your voice. We hope you'll support the 92 Faces of the Milwaukee Children's Choir during Give2Sing. Your gift won't just support these 92 Faces, but the future faces who haven't found us yet – all brilliant singers who value the performing arts.
Give2Sing ends April 22. You can be a face of change, too. Donate today and help us reach our goal.