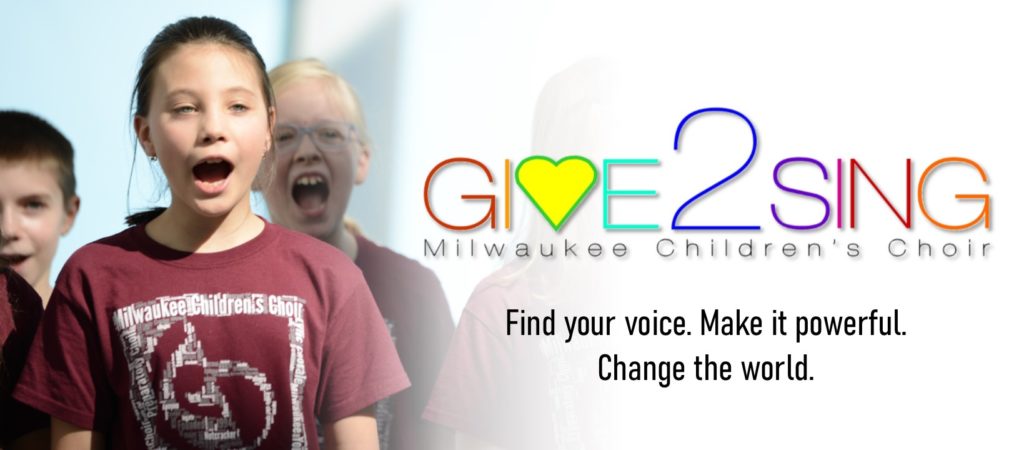 Give2Sing is the chance for us to come together virtually and help Milwaukee youth find their voice and sing their song. It is inspiring to see youth, not just find their voices, but raise them. In so doing, they discover new things about themselves and the world.
At MCC, children do more than sing. While learning notes, rhythm and vocal tone, singers develop leadership skills, demonstrate personal self-assurance, and have improved confidence and social growth. We work to help refine a child's gifts so that their true assets build their self-worth.
Hear from MCC singers who have found their voice: 
Our goal is to reach $25,000 before May 15. That's two weeks for us to come together and give the best gift we can to the children in our community.
You can help Milwaukee youth find their voice by raising yours. Only together can we make a positive impact on Milwaukee children and the performing arts.
Please consider a gift today.