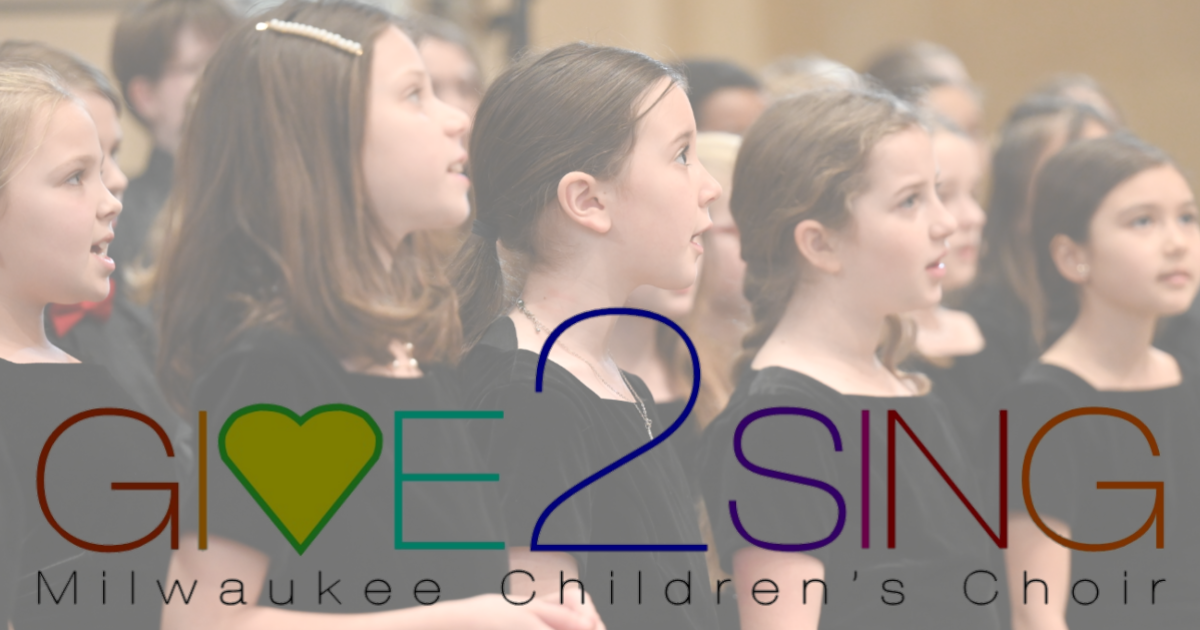 UPDATE!
As of May 1, we are currently at $9,200 (46% of our goal). We have extended our deadline to May 6.
Our choristers have shown incredible resiliency over the past several seasons, singing through many trying times and sharing their gift of song, love and hope with thousands of people.  As we reflect on their passion, commitment and dedication to the choral art, we invite them all to TAKE A BOW!!  We are committed to raising $20,000 for Give2Sing 2023 between now and our extended deadline of May 6!
From the beginning, MCC has lived by the mantra that every child has a song in their heart. The music our choristers sing brings out their hearts and souls in perfect harmony, which is the kind of shining light we need in today's world. We asked our choristers  "What accomplishments are you most proud of or will remember most from your MCC experience over the year/s?"
From Introductory Choir Members – grades 1-3
"I love performing because I get to brighten someone's day with my singing.  I also like to be with all my friends"
"Milwaukee Children's Choir is fun and I learn a lot.  I have really improved my pitch and the games are so much fun.  I just love it all so much"
From Preparatory Choir Members – grades 3-6
"My favorite thing about Milwaukee Children's Choir is how inclusive and supportive it is.  My favorite day is Tuesday, because it's the day we have choir!"
"Concerts are the best.  I love seeing all the happy faces.  It's also fun to use my voice and be heard"
From Lyric Chorale/Milwaukee Youth Chorale Members – grades 6-12
"The friends I've made in MCC are extremely important to me, as well as my progression in music theory"
"Singing at City Hall and for Governor Evers' inauguration were highlights of my time with Milwaukee Children's Choir"
"I will never forget how it felt to sing the last note of 'What Happens When a Woman' at the Moxie concert and hear the applause."
"I like that we learn beautiful songs and bond together through them. Everyone in my choir is understanding, and we all accept each other like a loving family does. We want to bring that same joy to our neighbors and have them join our vocal family"
Great things happen when you find your voice. We hope you'll support our choristers as they "Take A Bow" during Give2Sing. Your gift will help support these talented youth, as well as future young choristers who haven't found us yet – all brilliant singers who value the performing arts.
Give2Sing 2023 ends April 29.  Join us as we "Take A Bow".  Donate today and help us reach our goal of $20,000 to keep our young voices vibrant in the Greater Milwaukee area.